The last stages on the evolution of Softmodelling focus on the incorporation of a new fabrication module, towards digitally controlling the assemblage of flexible discrete elements, allowing higher degrees of complexity.
This has been first tested in the last edition of the AA Visiting School Madrid, where a robotically manufactured pavilion was commissioned by the Official College of Architects for their permanent exhibition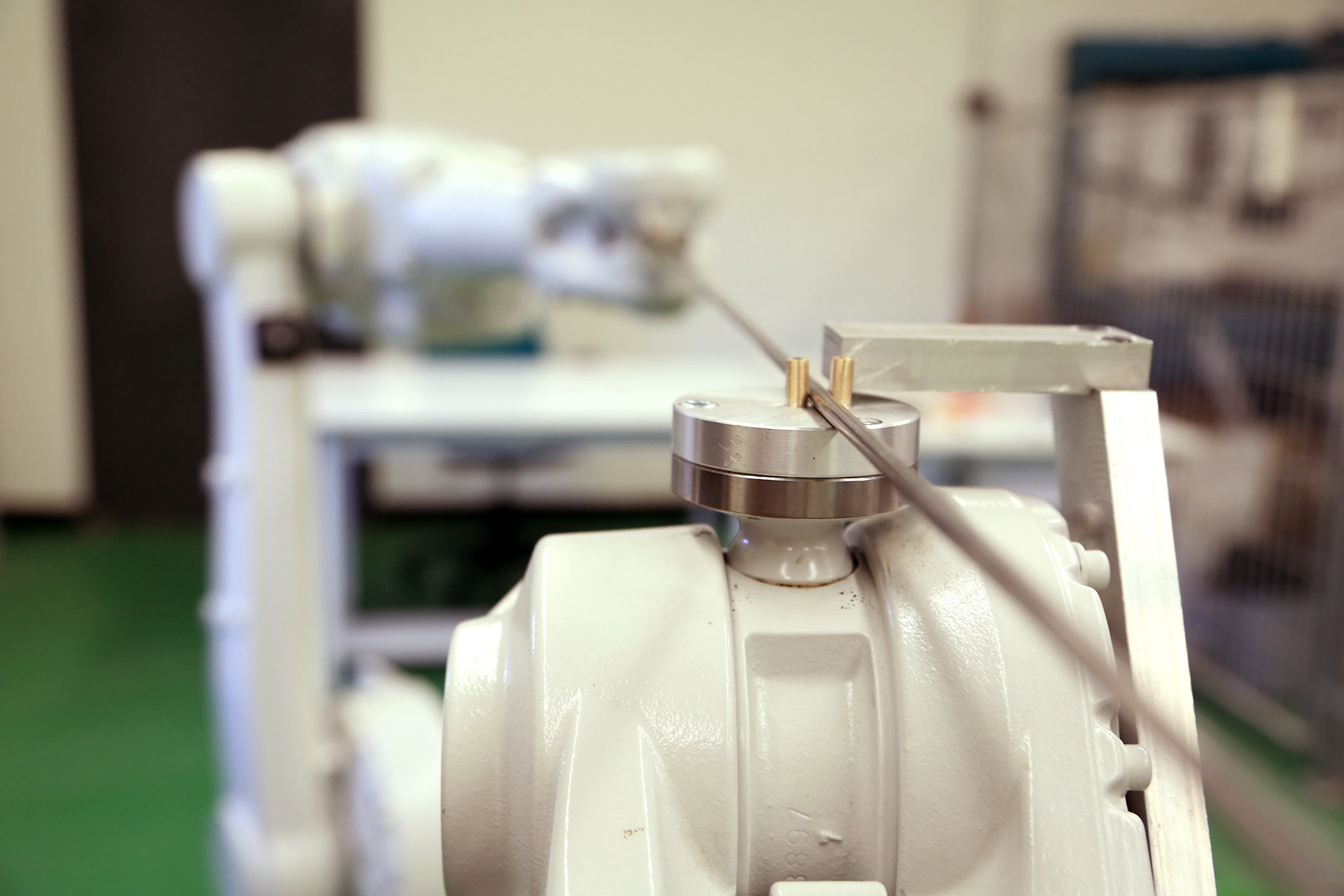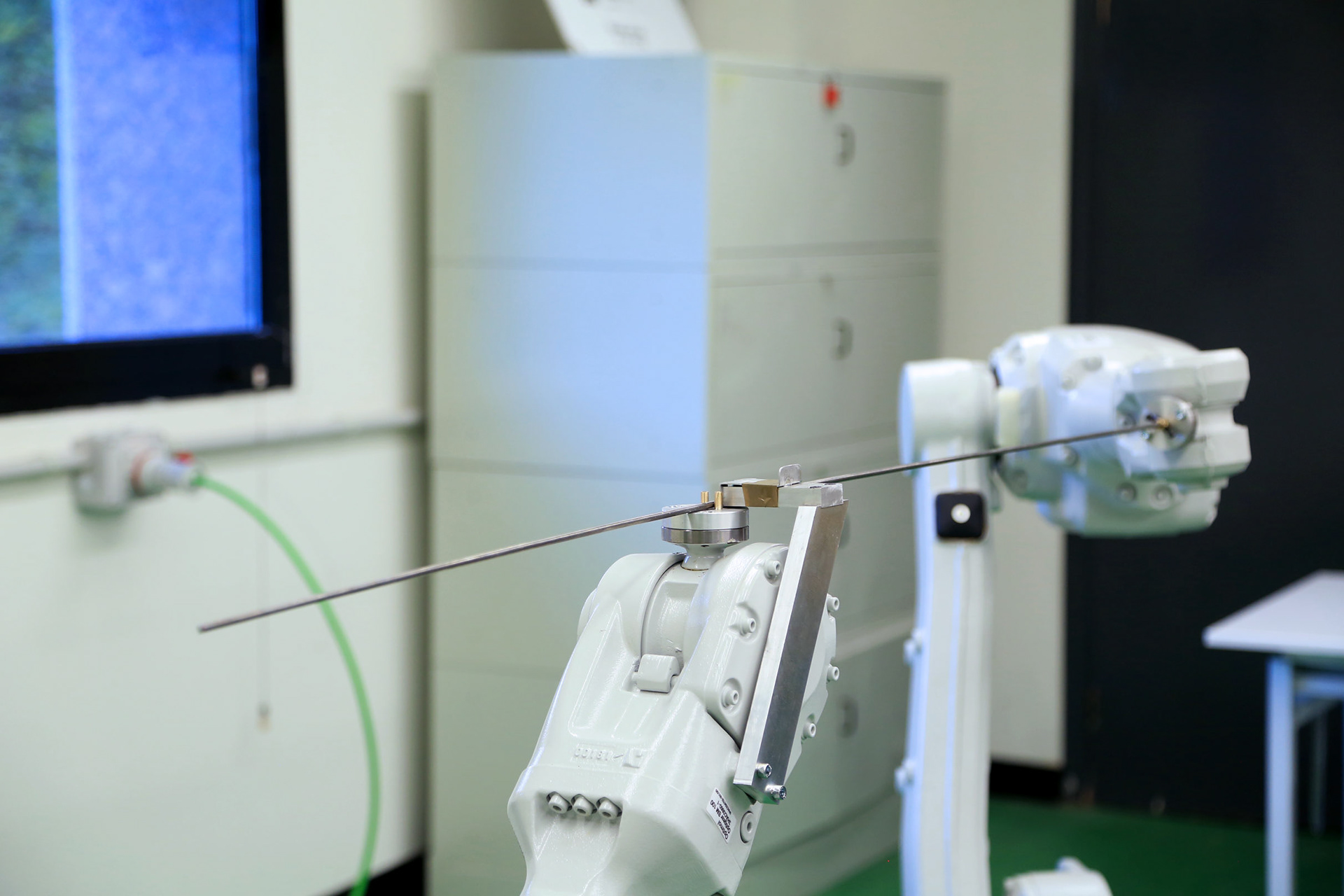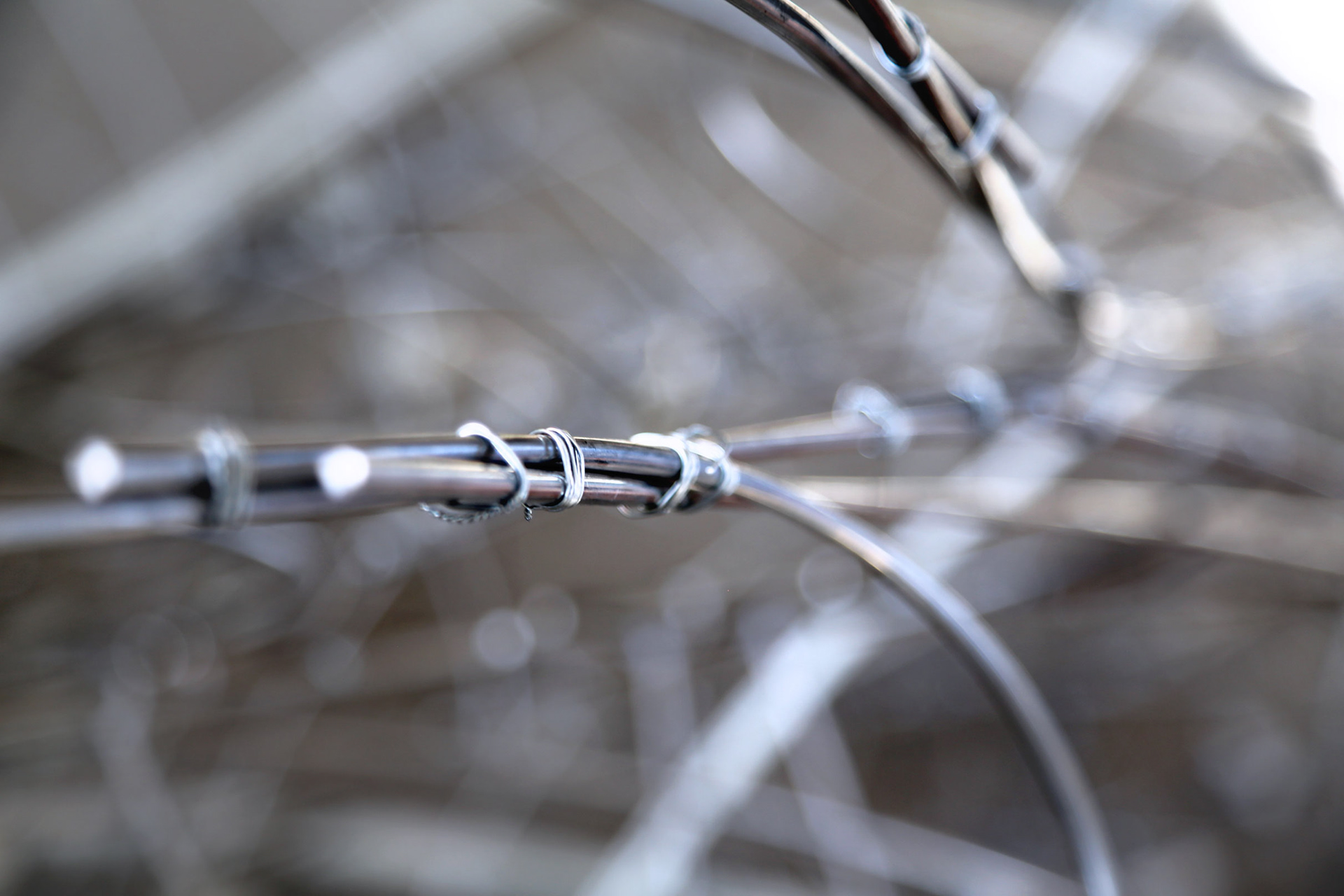 The design was first created with Soft-Modelling, and then simulated and implemented with Elastic Space, an application developed by Seiichi Suzuki Erazo at ITKE.
We developed a fabrication Workflow, together with Vicente Soler, for using two ABB robots collaboratively at Universidad Europea Madrid. This allows the bending of aluminum bars with high degree of precision. It increased the production speed significatively, allowing the deformation of 900 liner meters of aluminum in 48 hours.
The resulted pavilion combines the robotically fabricated aluminum linear elements, with an active bending structure made out of glass fiver bars.
This could potentially become a dual structure in which both compression and tension forces are supported with discrete linear elements, controlling the local stiffness of both systems locally, through the different arrangements and levels of connectivity between then.