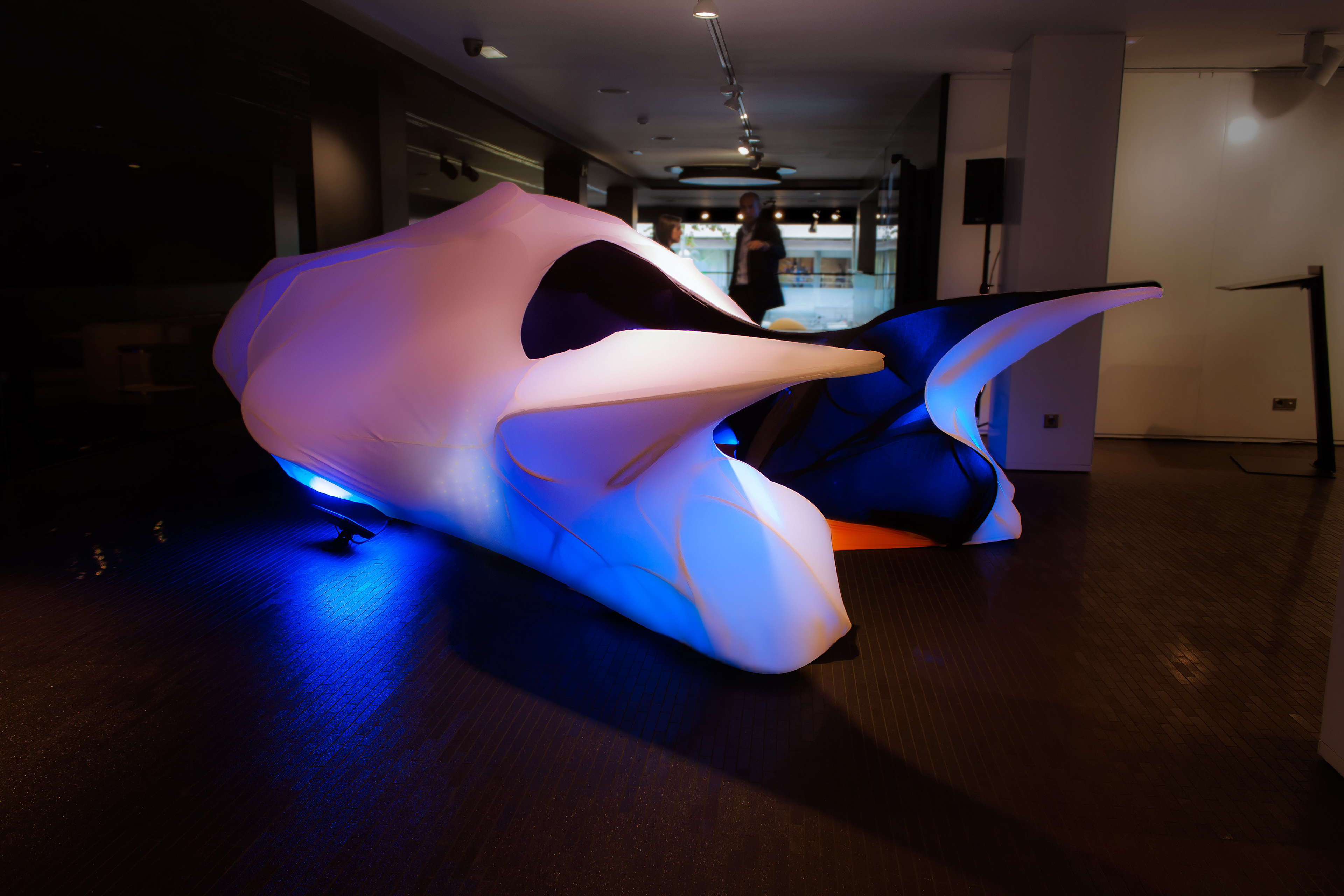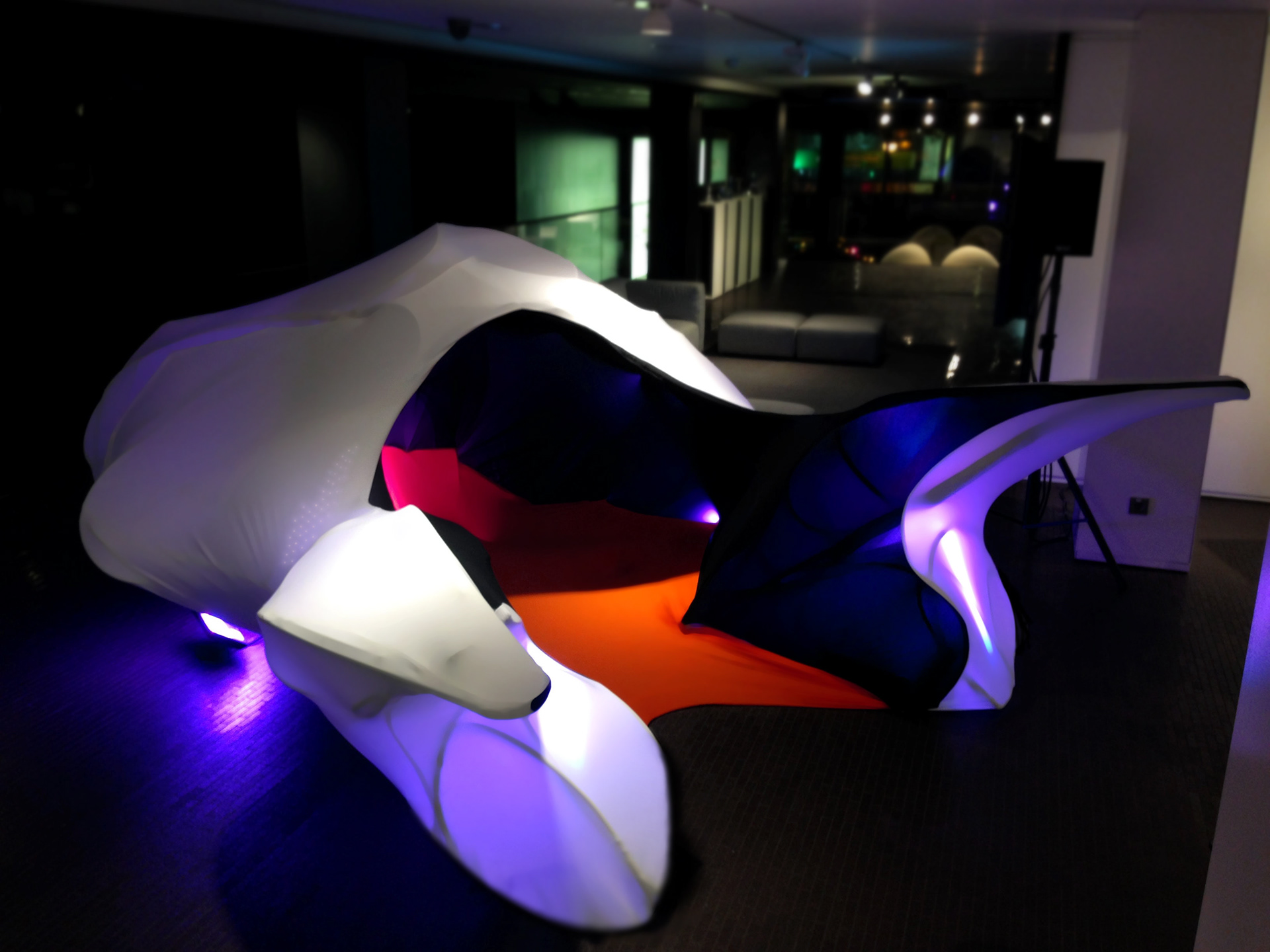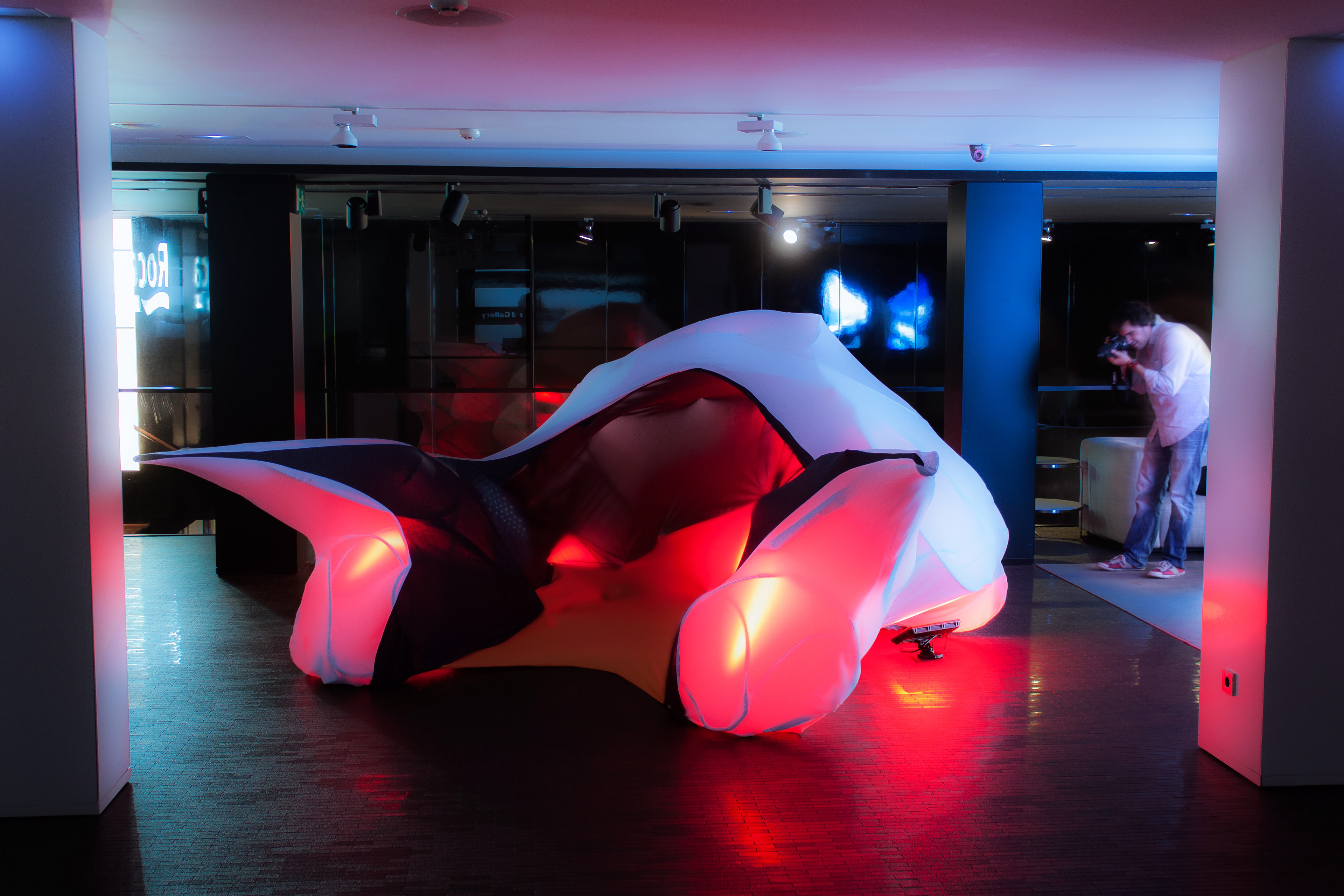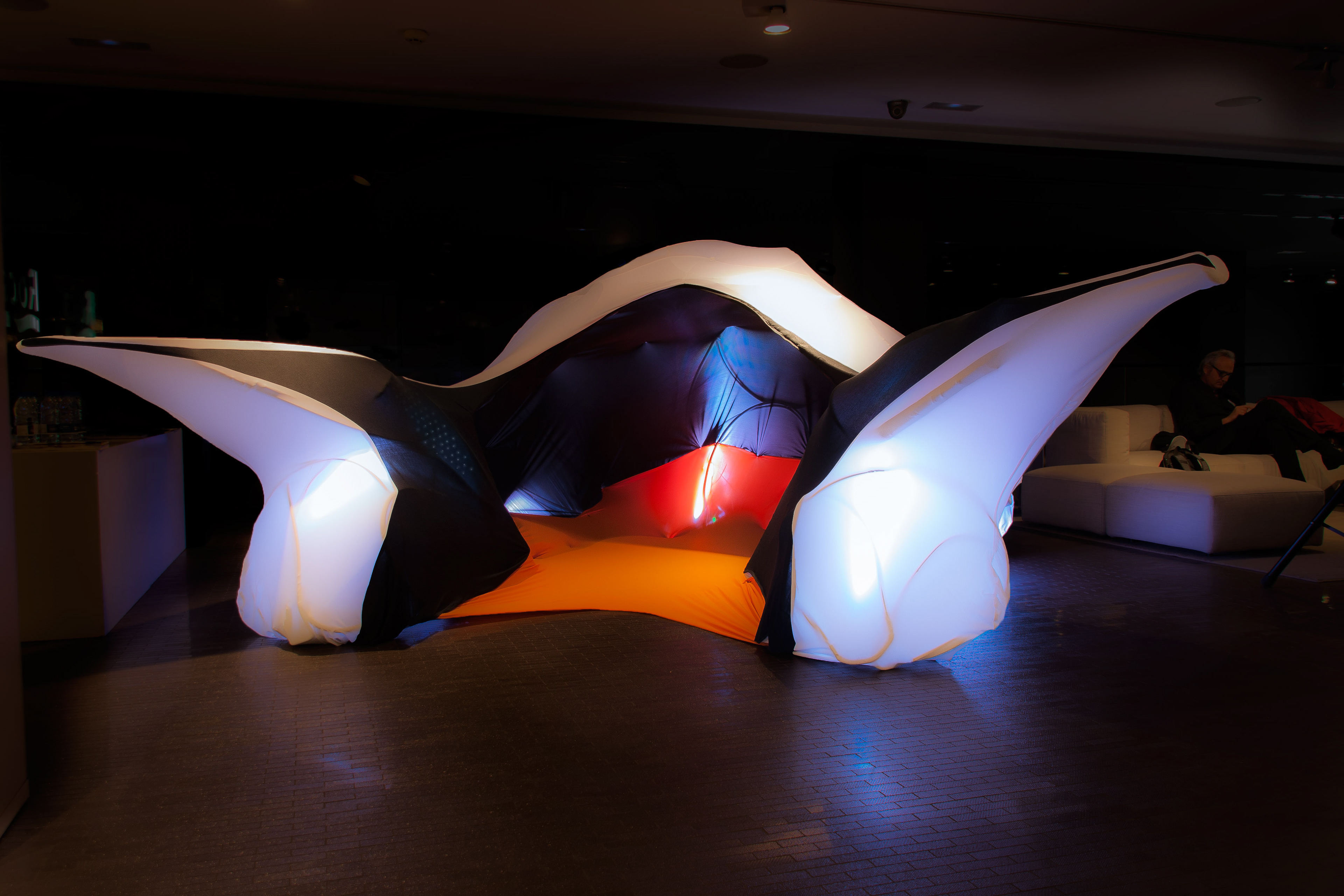 Under the name, Trans-Computational Membranes, the Architectural Association Visiting School Madrid challenges the notion of flexibility within the context of spatial re-adaptation.
The textile pavilion developed for the 2014 Visiting School was conceived from the idea of utilising low cost materials with a high degree of flexibility, interweaving elements together for creating localised stiffness in areas of the structure having a higher level of stress.
In continuum mechanics, stress refers to a physical quantity that expresses the internal forces that each particle exerts on its neighbour. Trans-Computational Pavilion 2.0 aims to introduce a broader concept of what a particle (or minimal element) could be, understanding each flexible element within it as representing the particles in a continuous material.
PVC pipes bundle into new structural objects and textile pieces get stitched together to generate continuous surfaces. Thus the multiple membranes generate compression rings for PVC pipes to stay connected, at the same time this linear structure is pushing each of these membranes to maintain their tension, creating a symbiotic relationship which results in a stiff architectural element in which every particle plays an essential role in the global equilibrium, producing an irreducible ecology of different materials.
Interactive lighting become a third material integrated in the structure, as local colours and intensities fluctuate not only due to changes in the light source but also in relation to its distance to every one of the translucent layers that conform the object, as well as reacting to users interaction. This modifies the readability of the structure not only as a whole but at every local level of its topology, keeping it reactionary to different conditions in its surroundings.
The Trans-Computational pavilion has recently been exhibited during the Week of Architecture in Madrid (03-12 October 2014) organised by The Official College of Architects.
ORGANISERS: Architectural Association (AA) and Universidad Europea Madrid (UE), with Roca Madrid Gallery
SPONSORS: Official College of Architects (COAM), Actíu, Philips, Volumaniac, Forster Rohner Textile Innovations and the British Embassy Madrid.
AA VISITING SCHOOL DIRECTOR: Christopher Pierce. 
PROGRAMME DIRECTOR: Manuel Jiménez García.
LOCAL COORDINATOR: Jose Luis E. Penelas.
FACULTY: Roberto García Vélez, María Olmos Zúnica, Antonio Guijarro, Vicente Soler.
PAVILION DESIGN TEAM: Manuel Jimenez Garcia, Roberto Garcia, Antonio Guijarro, Maria Olmos, Miguel A. Jimenez, Ignacio Viguera, Jorge Cerdá, Marina Rodriguez, Vicente Soler, Silvia Rivera, Maria Olmeda, Jose Real, Jose Luis E. Penelas
GUEST CRITICS, AND LECTURERS: Tom Wiscombe, Jacob Van Rijs, Ricardo de Ostos, Jose Miguel de Prada Poole, Gilles Retsin, Jose Gonzalez Gallegos, Cristina Diaz, Efrén Garcia, Carles Salas, Soledad Berbegal, Nestor Montenegro and Pedro Pablo Arroyo.
STUDENTS: Naser Ashour, Weronika Stefania Krol, Adrian Garcia-Prieto, Arran Thomas, Helen Khasyanova, Ana Teresa Hagatong, Paula Manzano, Samy Omar, Ana Diez Lopez, Jorge Cerda Ingles, Ralf Bliem, Tomas Ignacio Asenjo, Jose Real, Jesus Jordi Velasco, Alvin Jarving, Alastair Howard, Batool Ashour.