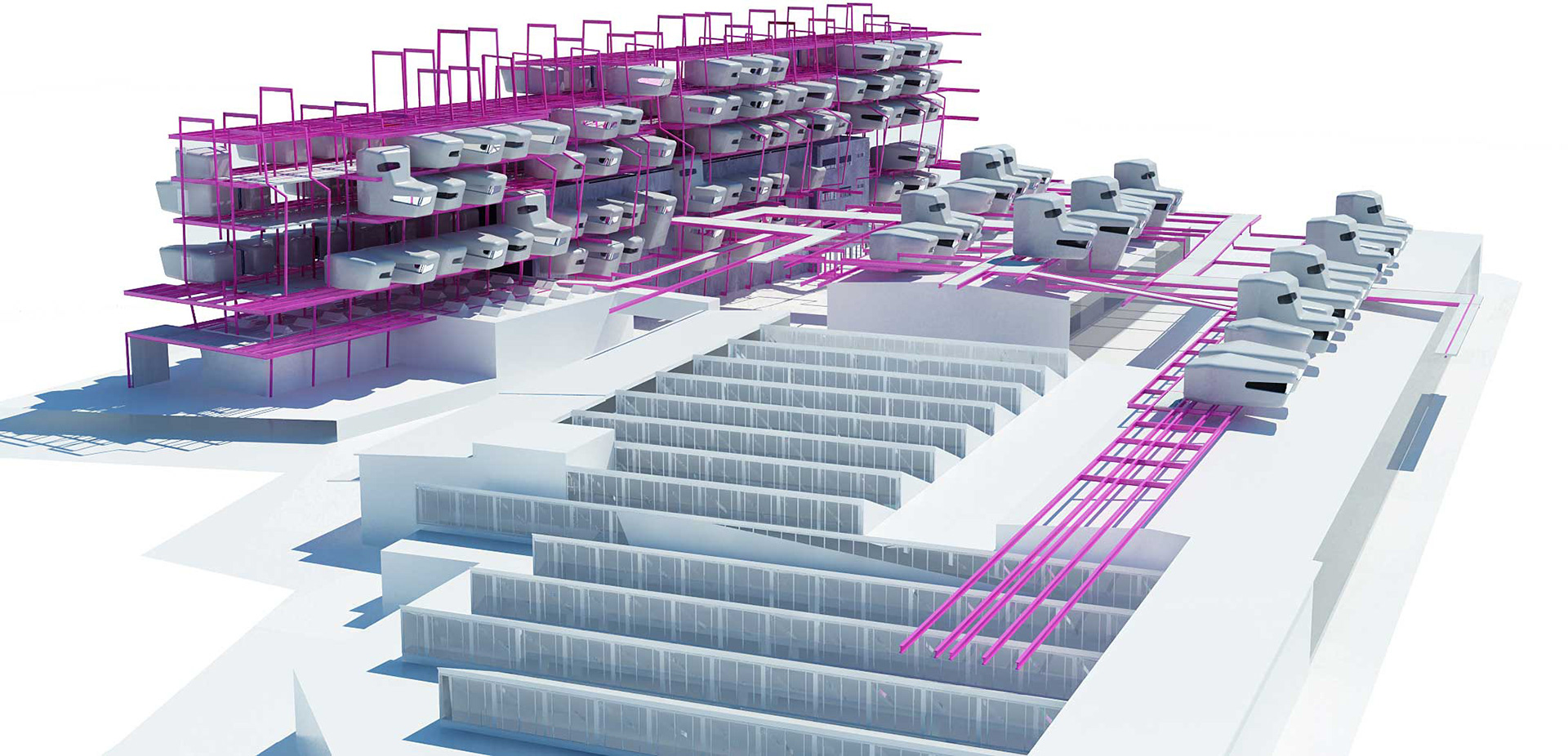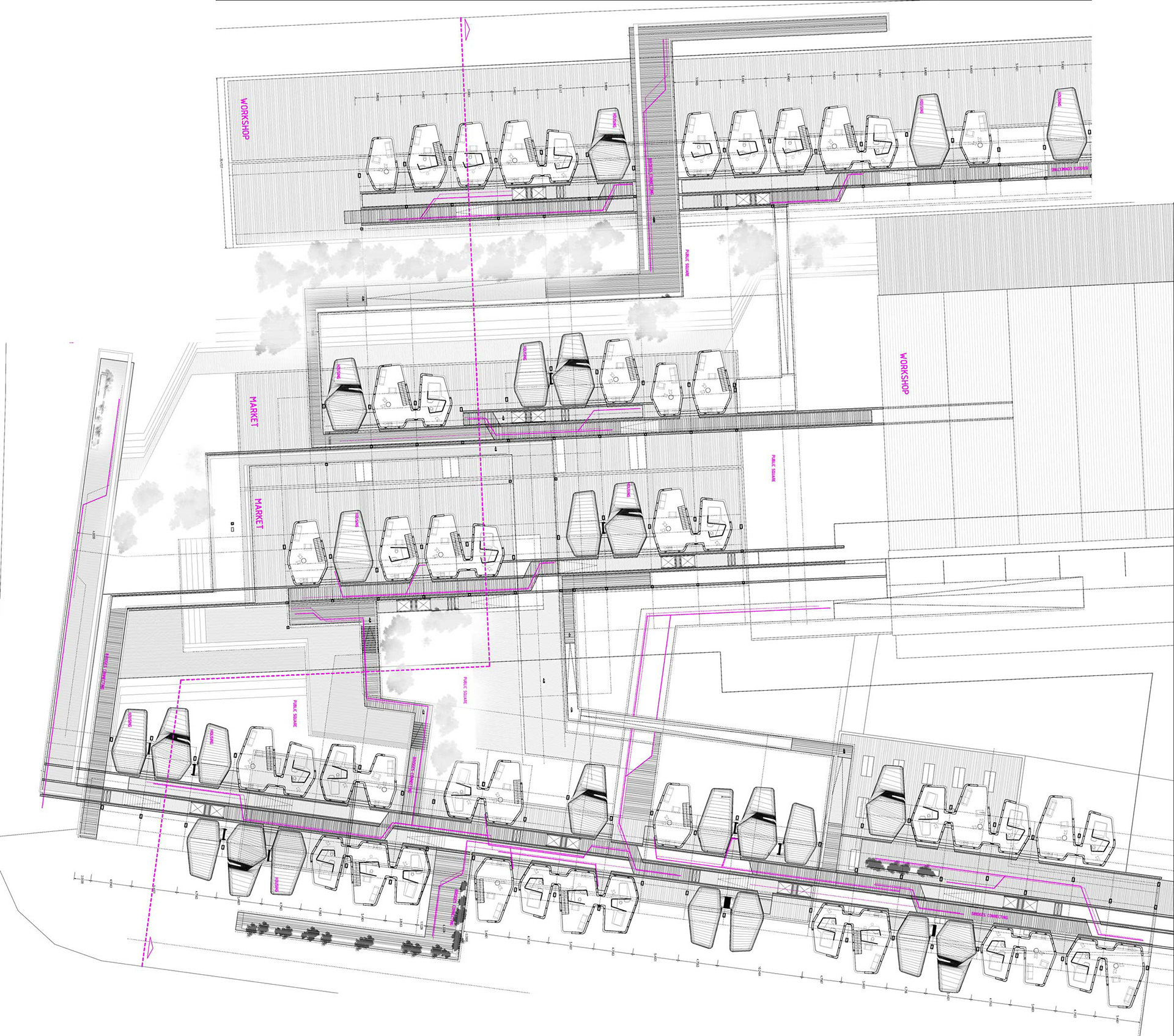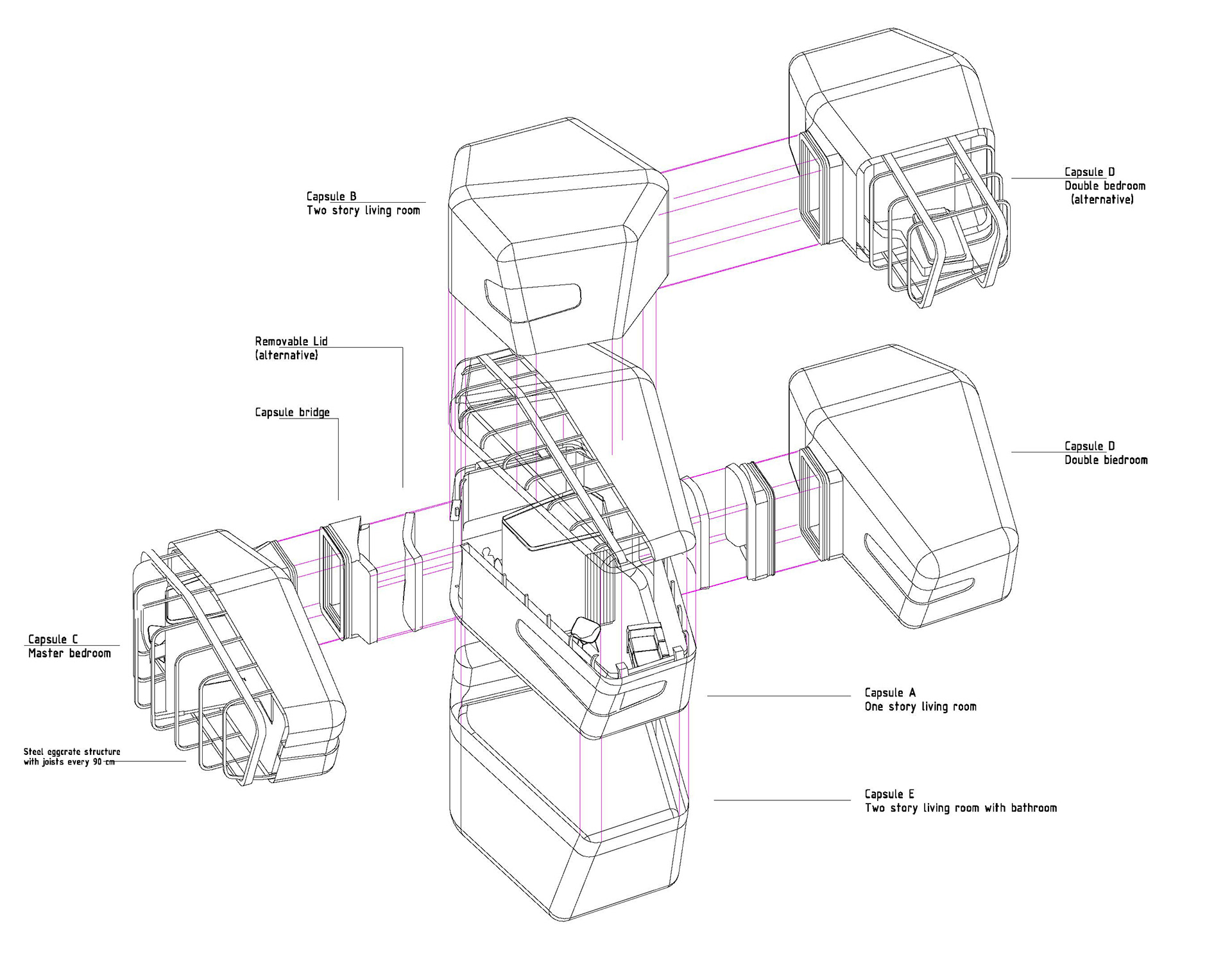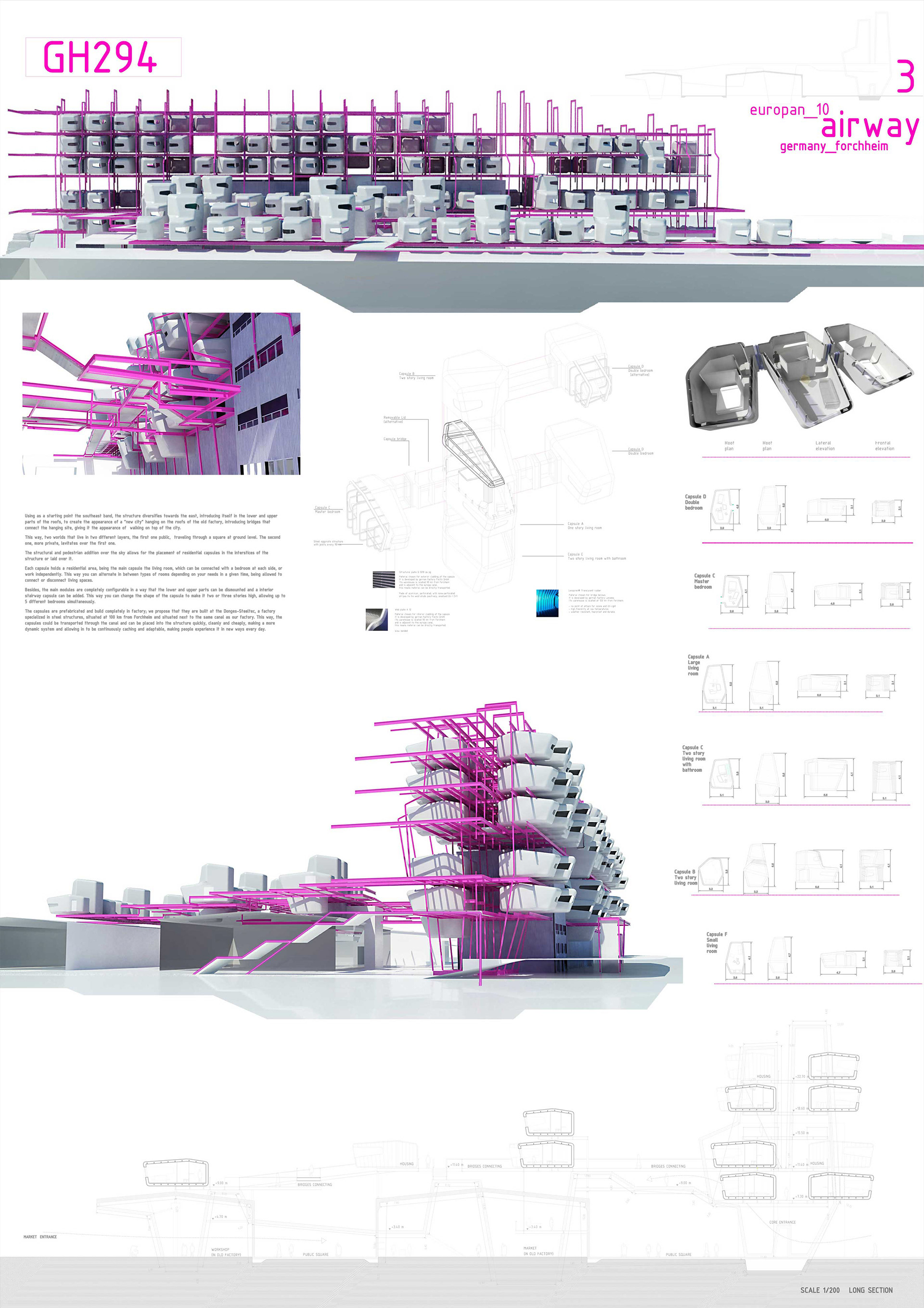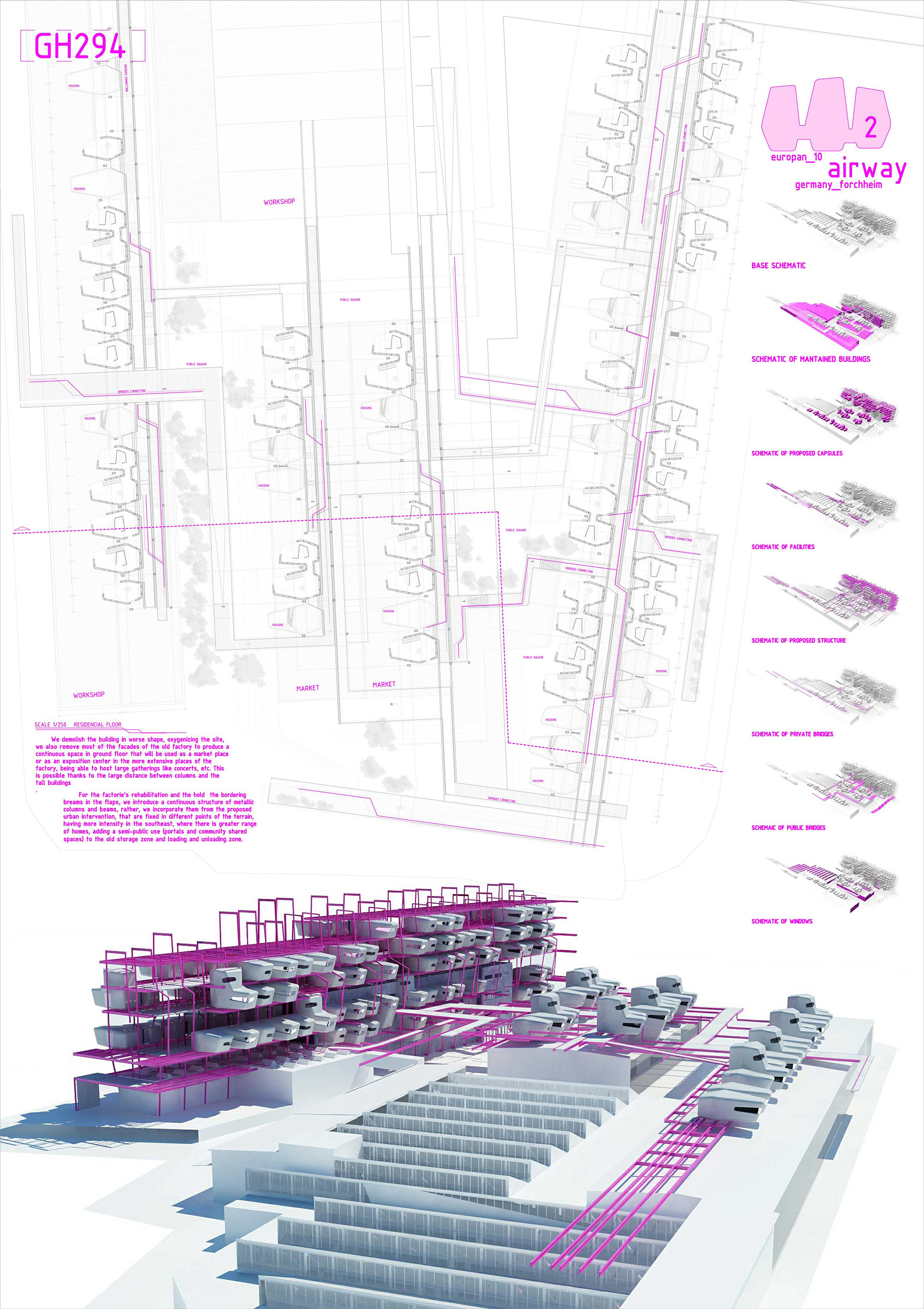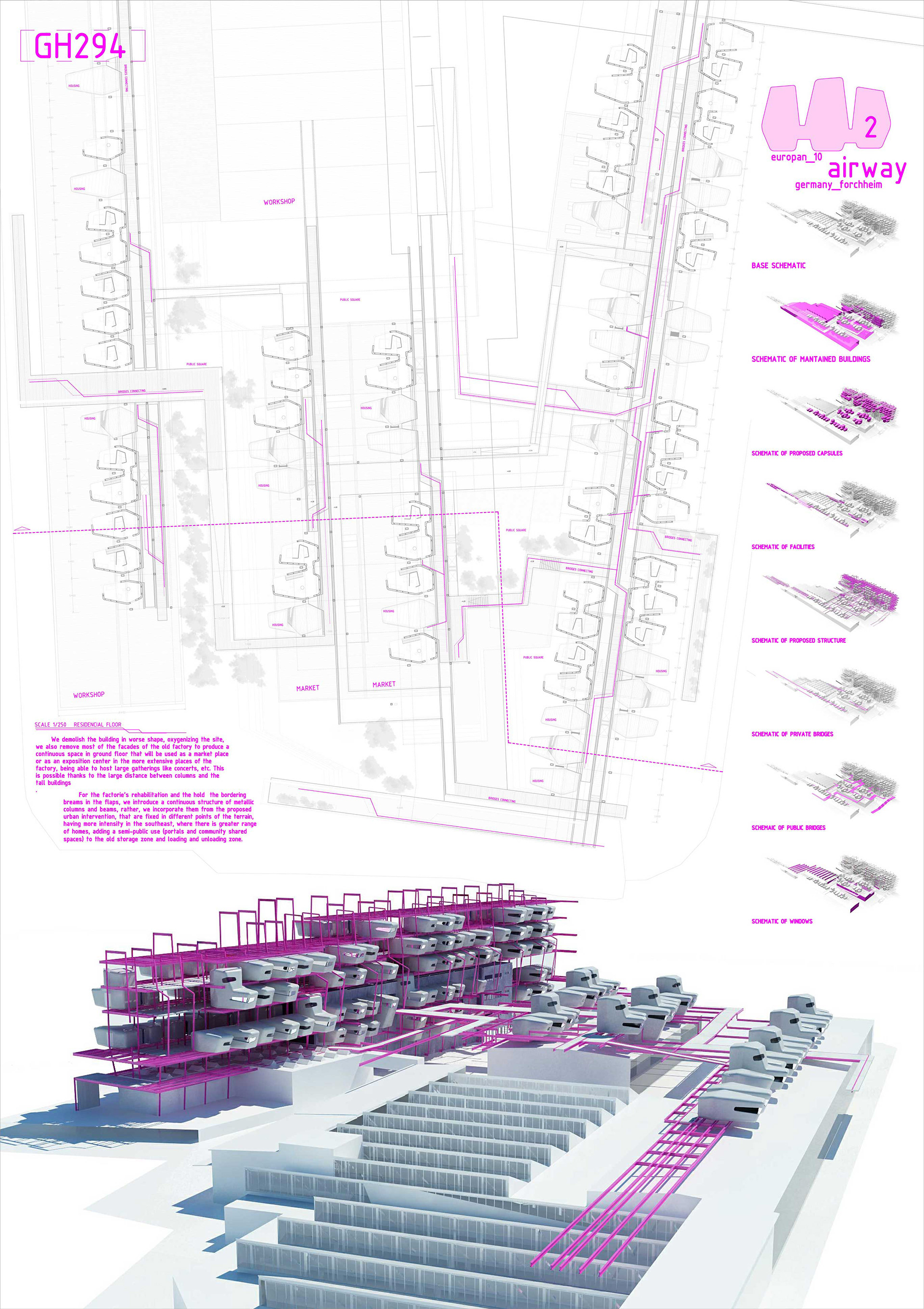 EUROPAN 10 (COMPETITION)
Design Team:
Manuel Jimenez Garcia + Roberto Garcia
Collaborators:
Daniel Ramirez, Vicente Soler, Yago Rebolo, Miguel A Jimenez
Project Description:
Air-(Link)-Way proposes a different way of understanding growth in a medium-scale environment. It is based on the reduction of the construction phasing timeframe to a limit where every element could be considered as a spatial generator on its own. Therefore, the creation of new infrastructure is configured as a much quicker response to the spatial requirements.
This prototypical system takes advantage of the small voids in the urban fabric, introducing a dynamic structure which does not only allow for the creation of an additional level of public spaces, but also provides new symbiotic plug-in capacities. It is to be tested first in Forcheim, located in the southern region of Germany. The porosity of the chosen scenario allows for the structure to implement energy production and living pods in the form of prefabricated modules. This establishes a spatial and energy-generator network that clusters when interfacing with unused building. It then produces a symbiotic relationship – thus not only reinforcing the structure in order to maximise the spans for public use, but also treating the current cladding as a new ground floor. The "floating housing cloud" proposes new density that evolves over time responding to social implications.